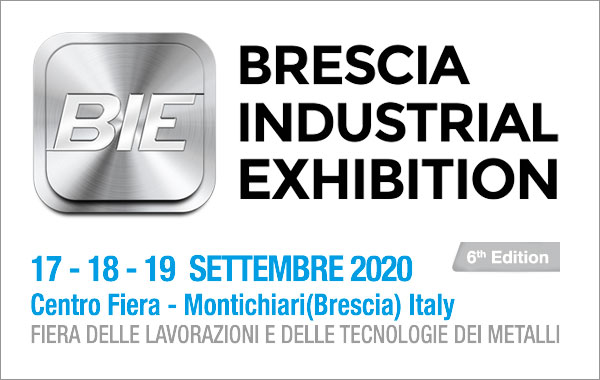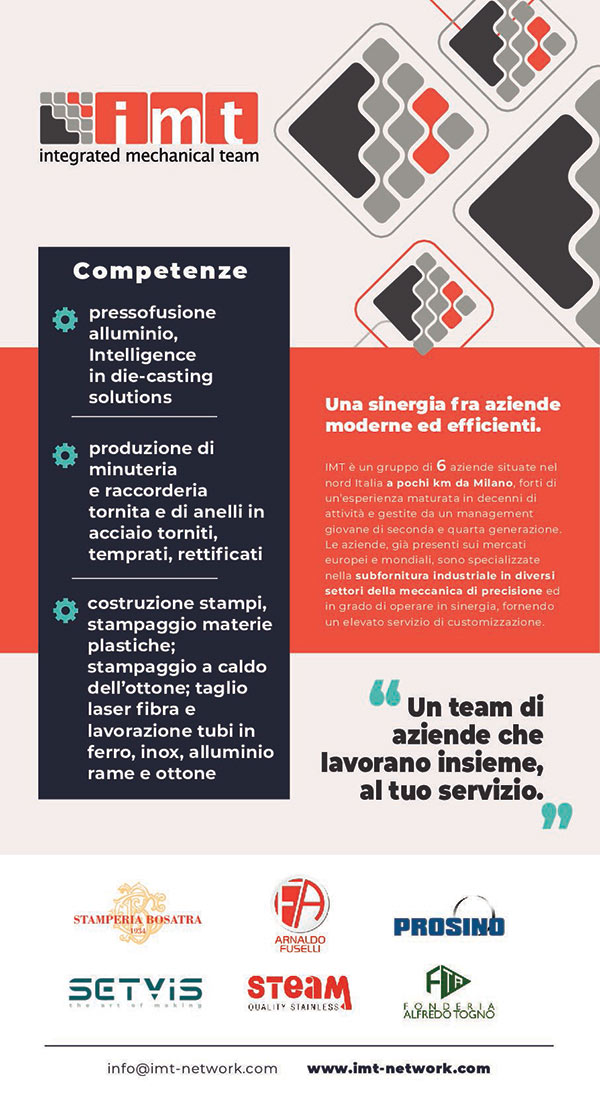 PROSINO and IMT @ BRESCIA INDUSTRIAL EXHIBITION 2020
The Integrated Mechanical Team (IMT) is a group of 6 experienced companies, located in Northern Italy only a few kilometres from Milan, with a young family management.
The companies, with a strong presence on the worldwide markets, are specialized in industrial subcontracting activities in different fields of high precision mechanics, and able to work in synergy to supply high level customized engineered products.
IMT group supplies customers in the field of aluminium, brass and technopolymers die casting, high precision turned parts & fittings, steel rings turning & heat treating, hot pressing brass and nonferrous metals, stainless steel ferrules for pressfittings systems, stainless steel T.I.G. welded tubes and 2D laser cutting and machining.
Target operations are: high precision mechanics, taps, valves, hydraulic, heating, pneumatics, automotive, textile machinery, machine tools, aeronautics, shipbuilding, medical, dental, household appliance and lighting.
IMT companies can rely on modern operations equipped with state of the art manufacturing technologies and more than 200 employees following strict ethical code of conduct and remarkable care for the environment that are needed to face the global market.
Join PROSINO and IMT @ BRESCIA INDUSTRIAL EXHIBITION 2020!!
17th / 19th September – Pavillion 8, Booth G4